About this Project
Owner

Caesars Entertainment

Location

New Orleans, LA | Lake Charles, LA | Biloxi, MS
The relationship built with Harrah's New Orleans was cultivated over years of work based on fairness, trust, and communication from both our team and the representatives from the owners.
Our work with the company now owned by Caesars Entertainment began with various projects in the early years of RGGC's formation. With shared values on how a project should be approached, with a focus on open communication and mutual success, we continued to be their preferred contractor in New Orleans.
Projects at Harrah's New Orleans included the buffet, Hoodoo Lounge, table games, and construction of outdoor gaming patios. We also executed renovations to the guest rooms, meeting rooms and corridors in the adjacent hotel property and the rebrand of the Harrah's Gulf Coast Casino in Biloxi.
Our team was brought in to assist with the rebrand of Harrah's New Orleans to Caesars New Orleans. Working in collaboration with AECOM Tishman, we are looking forward to the completion of this three-year project, which will completely transform the foot of Canal Street, with a new 340-room hotel and renovation projects throughout the entire interior of the casino space.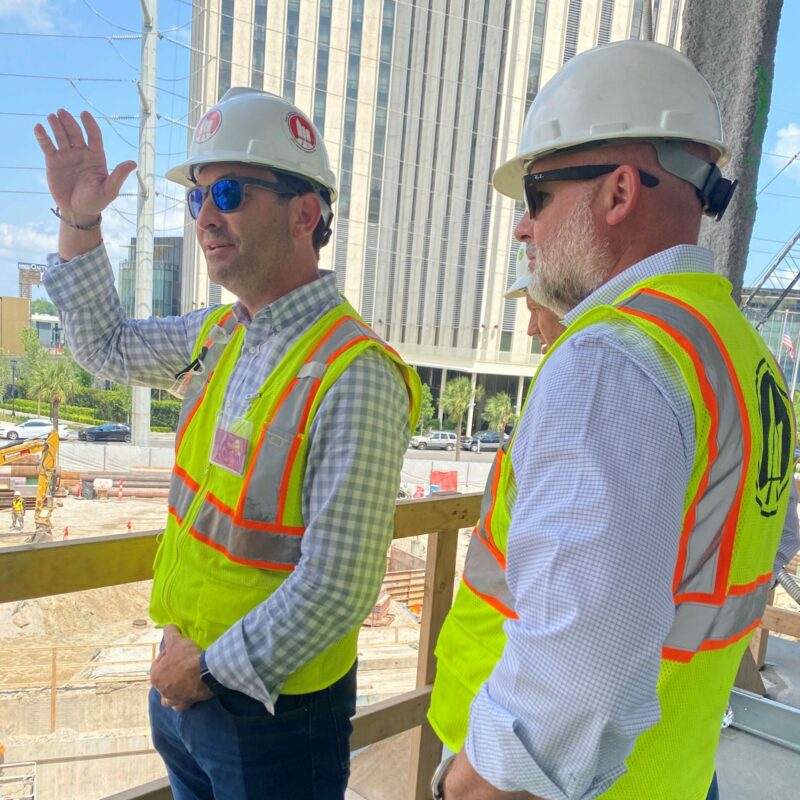 One of the benefits of years of partnership between a construction company and owner is the knowledge that is gained from working in the same space repeatedly and understanding the needs of all parties involved. In the case of the casino in downtown New Orleans, we have strong relationships with all of the teams affected by construction including operations, food and beverage, security, hospitality, and gaming. We know what their experience is in the space and their expectation of how it will function. With our team in place at the outset of each project, we are able to work in tandem with the design professionals to make sure that all the project documents are in line with each team's standards before construction begins.
With the wealth of knowledge built over many years and the focus of executive leadership that comes from working with a company of our size, we are able to be an advisor and asset to each project.
The relationships we built with Harrah's New Orleans also led to our involvement in two other major RGGC projects: The Fillmore Theater for LiveNation which is located on the second floor of the existing casino, as well as the new Isle of Capri Boat to Land Casino that we are completing as a joint venture with The Lemoine Company in Lake Charles, LA.