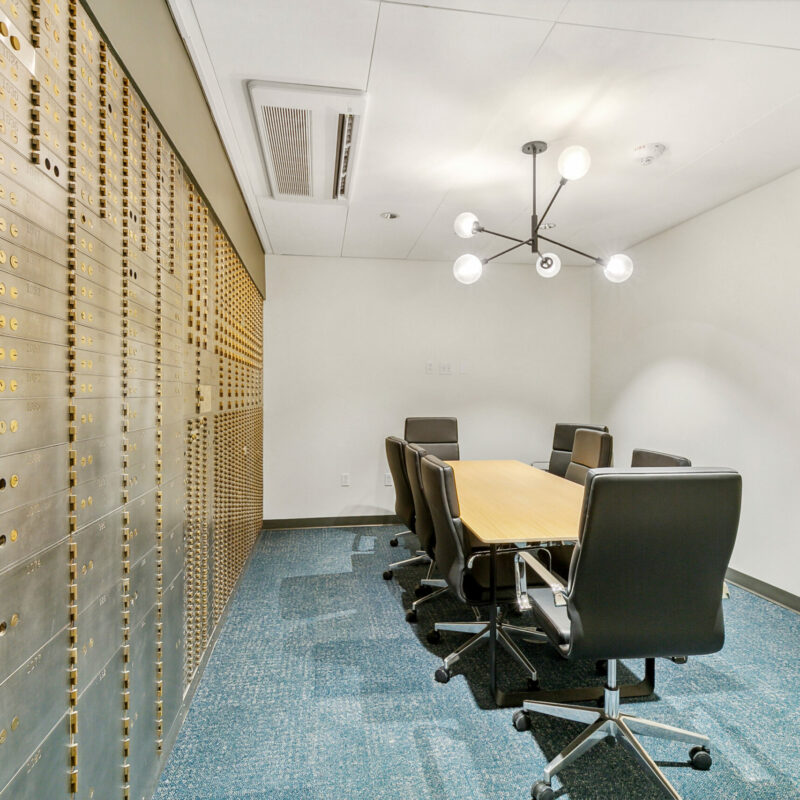 Baptist Community Ministries has relocated their headquarters to 1320 St. Charles Avenue. Formally a Whitney Bank branch, this historic landmark now provides BCM with the space and community visibility to serve as a shared meeting and office space for their more than 100 grantees. It was important for the organization to find a space that was street level and out of the CBD to help connect the charitable organization to those in need.
Partnering with local architectural firm EskewDumezRipple, RGGC was excited and challenged with the ideas to keep elements of the old bank building and reimagine them into the new design space. Some of these elements included meticulously restoring original millwork panels and hand painting supplemental millwork to match, and reutilizing the original bank safe deposit box vaults, turning them into conference spaces.
Overall, the nearly 12,000-square-foot building has an open floor plan with plenty of open office space, multiple workstations, and a flex area on the first floor that can lend itself to many applications. The parking lot in the rear of the building also received a revamp to comply with current city storm water management regulations.