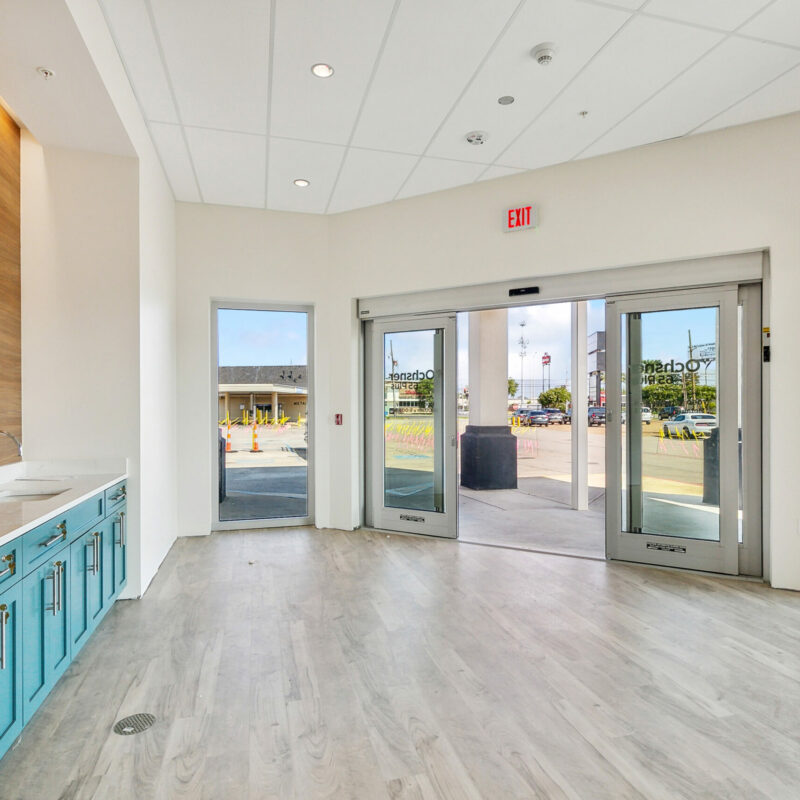 In the ongoing effort to further support Ochsner Health's growing patient population and provide customized healthcare options, RGGC partnered with Ochsner Health to open Ochsner 65 Plus – Lafreniere at 7060 Veterans Memorial Boulevard in Metairie, LA.
A premier destination for patients 65 and over, the facility was uniquely designed to include a primary care clinic and community space for socializing in a safe, comfortable, and caring environment.
The 19,804-square-foot facility is broken out into 7,954 sf dedicated to exam rooms and offices designed to offer extended wellness visits and healthy lifestyle services, with the remaining 11,850 sf ready for future business occupancy or additional medical needs.
Ochsner 65 Plus Lafreniere, and similar healthcare projects, can be challenging work due to the unique protocols for patient safety, continuously changing medical technology, and a wide range of complex equipment that involve long lead times due to high demand and extreme precision when installing in tight spaces. RGGC's experience with healthcare projects prepares us for these challenges. We do as much in preconstruction as possible, finding creative ways to cut time and costs, working cohesively with owners, architects, and trade partners to ordering materials and equipment early, helping to keep project completions on-time and within budget.