Ochsner Health System is building another speciality clinic for older adults, spending more than $2.8 million to convert space formerly occupied by a cosmetics store and a pizza restaurant in a Marrero shopping center.
It will be the health care provider's sixth Ochsner 65 Plus clinic and the second in Jefferson Parish, where the median age, 40, is higher than that of Louisiana and the United States — and rising faster than both.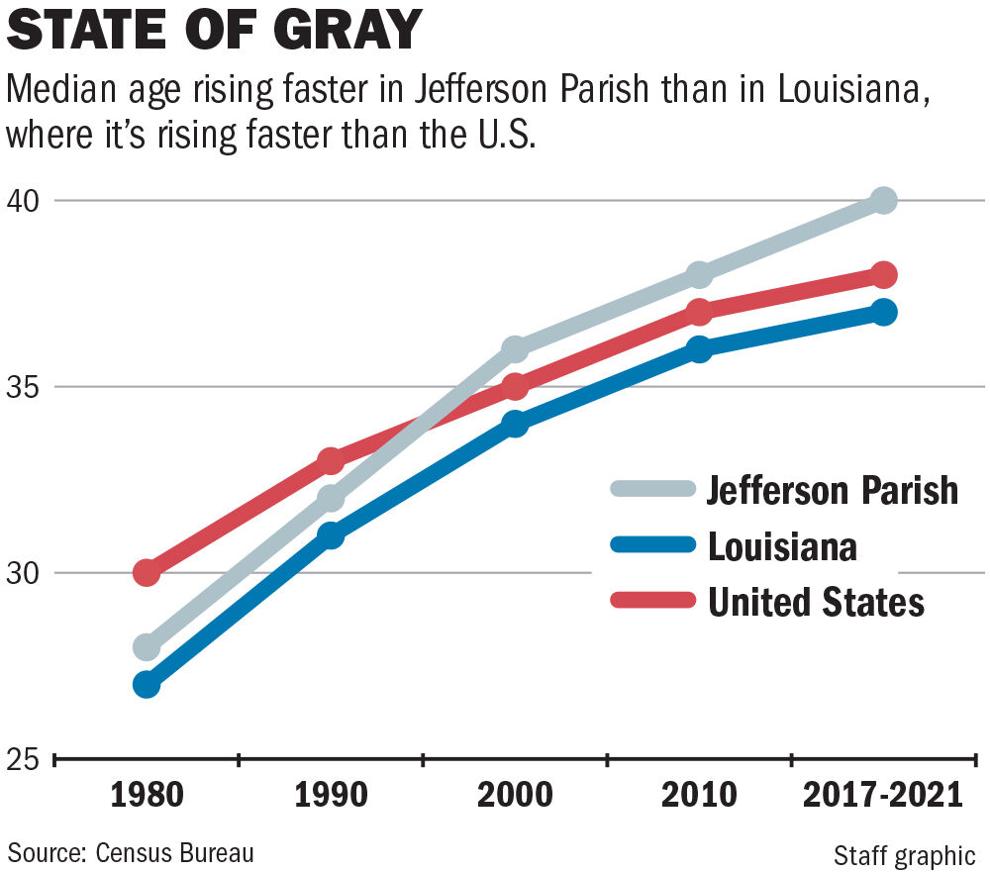 Jefferson issued a building permit to Ochsner on Aug. 24 for the work at 1963 Barataria Blvd., in Oak Ridge Plaza between Laborie's grocery and Pizza Hut. The vacant space was previously home to a Luxxe beauty supply store and a Cici's restaurant.
The estimated cost of the permitted renovations does not include the expense of furnishing the space for a medical clinic.
Ochsner confirmed Wednesday it will be a clinic for older adults.
"We are providing more access to care by responding to when, where and how our patients need us," said Dr. Kenny Cole, Ochsner's vice president for clinical improvement. "This unique clinic … will provide participants with access to customized care to ensure they stay healthy and feel connected with resources dedicated to them, including multidisciplinary care teams, fitness coaching and community events."
Ochsner 65 Plus staff includes physicians, nurse practitioners, physician assistants, a pharmacist, nurse care manager, social worker, dietitian, health coach, fitness instructor and physical therapist.
Other Ochsner 65 Plus clinics are in Covington, Baton Rouge and Pensacola, Florida, and are under construction at 7060 Veterans Memorial Blvd. in Metairie and near Hilton Head, South Carolina.