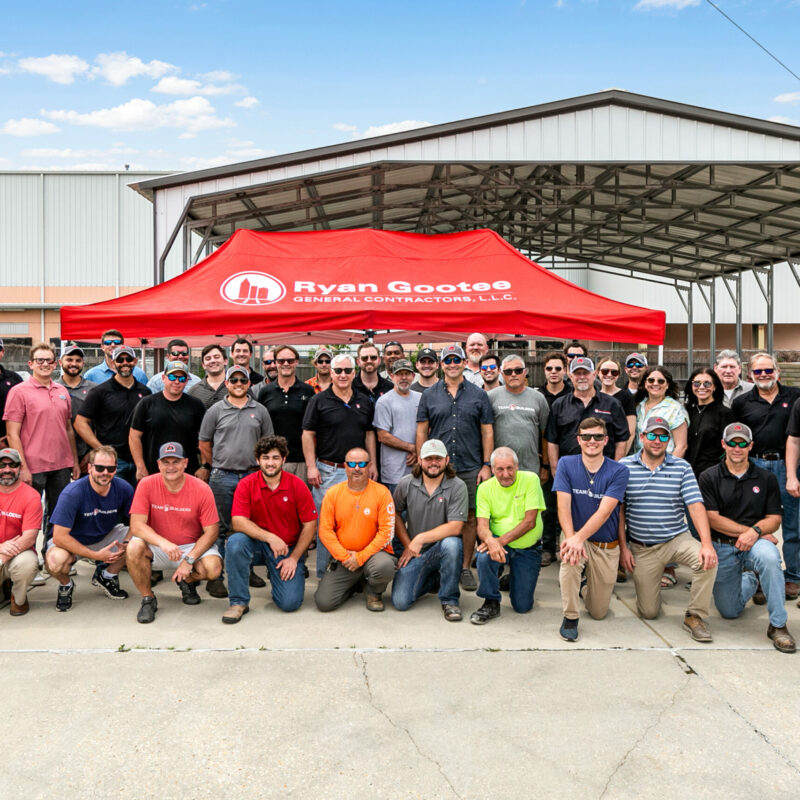 Fastest Growing Companies 2023: Casino work, rebuilding after Hurricane Ida propels Ryan Gootee General Contractors
Editor's note: CityBusiness tracks the Fastest Growing Companies in the New Orleans area based on information we obtain from our regular surveys of private companies. The five standouts that are featured in the May 5 print edition reported the largest percentage increase in revenue over the past three years. Businesses that want to be considered for the Fastest Growing Companies and Top Private Companies lists should contact Market Research Director Jessica Greenlee Maldonado at jgreenlee@nopg.com.
Stephen Maloney, Reporter//May 10, 2023
Photo courtesy Ryan Gootee General Contractors
Ryan Gootee General Contractors LLC bet big on two Gulf Coast casino projects last year, and those twin bets paid off in a big way. The two projects, the $140 million Horseshoe Casino construction project in Lake Charles and the $325 million conversion of Harrah's Casino into Caesars New Orleans, proved a logistical challenge throughout the year.
Partner and COO Michael DeGruy said the timing of those projects was the key to the company's success in 2022.
"It was really timing on the Horseshoe Casino needing to get opened by the end of last year, and then Caesars downtown ramping up, along with the education and health care projects that we've been doing locally," DeGruy said.
Project executives had to hire more workers to meet the demands of the Lake Charles casino project, resulting in nine new hires, DeGruy said. There was also a significant backlog of work at the start of 2022 that had been delayed by pandemic shutdowns.
"We did experience some delays in getting work started resulting from the pandemic, so certainly that pushed some of our work from 2020 and 2021 into 2022," he said. "Those challenges, and we're still experiencing some right now, have given us a longer runway for projects. There are factors beyond our control that are delaying starts, and figuring out how many employees we need to do the work that we know we have coming, when we don't know when it's going to start, is complicated."
While a project getting delayed may seem like a bad occurrence, DeGruy said the silver lining is the extra time that delay creates allows project operations team members to sit down and figure out the best way to approach the project. That extra lead time has led to the streamlining of work processes that have ultimately saved Gootee and its clients time and money.
"As much as we like to have a quick turnaround, to submit a price and start a job right away, having the opportunity to really get into preconstruction and spend time in there with our ops team figuring out how we're going to build something is beneficial for us and for the owner," DeGruy said.
The other major event that contributed to the company's 133 percent increase in revenue over the past three years is the recovery efforts after Hurricane Ida. DeGruy said current and former clients contacted Gootee in the wake of the storm, and the company got to work helping the region recover and rebuild right away.
"I think it's a pretty big deal that we're available for these clients after a storm like this," he said. "They have our cell phone numbers and know us and trust us. They can call us, and we'll be there to help them. I think that goes a long way. We're able to help them out, and I think the trust they have in us versus having roof damage and water coming through the roof and not knowing who to call is a pretty big deal."