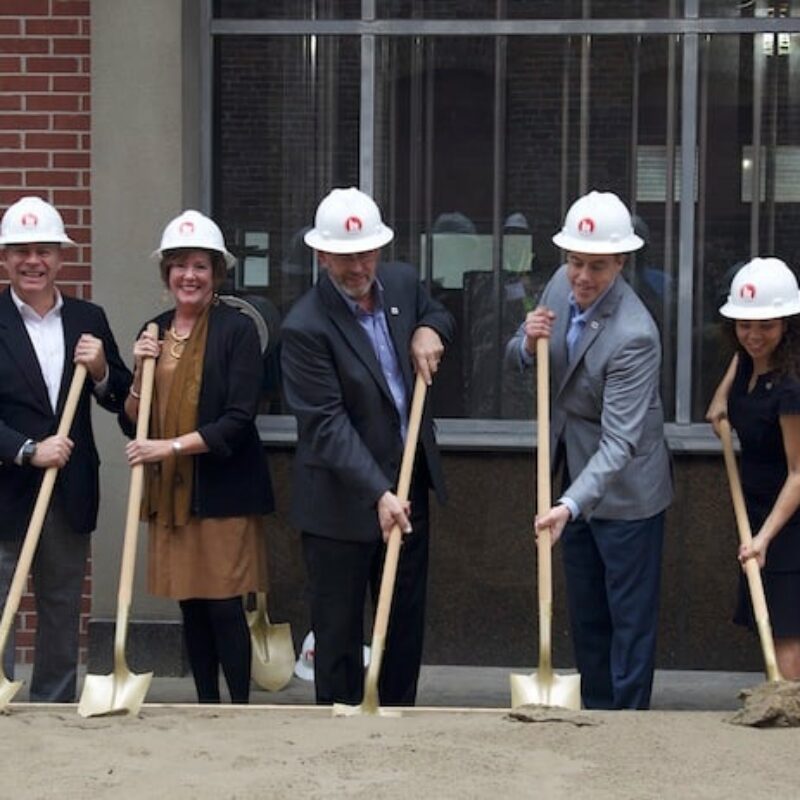 Baptist Community Ministries Breaks Ground on St. Charles Avenue Office
NEW ORLEANS — Baptist Community Ministries, a local philanthropic organization that has awarded more than $230 million in grants, hosted a Jan. 31 groundbreaking ceremony for its new office at 1320 St. Charles Avenue. Speakers at the event included Phillip Brodt, vice chair of the BCM board; Inman Houston, BCM CEO and Dianne McGraw, BCM board chair. Attendees included elected officials, business leaders and community partners.
Ryan Gootee General Contractors and Eskew Dumez Ripple, a New Orleans-based architecture firm, will lead the renovation of an existing two-story, 12,000-square foot building that was most recently used as a Whitney Bank branch. The project is expected to take between six and eight months to complete.
"This restoration will not only revitalize this section of St. Charles, but also be used as a community convening space for our philanthropic partners," said Houston. "BCM is so excited to call 1320 St. Charles Avenue our new permanent home."
Baptist Community Ministries is a 27-year-old private foundation providing philanthropic services and promoting health and well being in greater New Orleans.